When Picasso's granddaughter teamed up with mega art dealers Larry Gagosian and Jeffrey Deitch to set up a show named Desire, it set some people's mind on fire.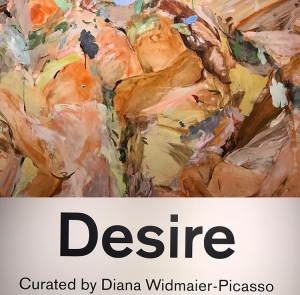 This week-long exhibition during the time of Art Basel Week in Miami featured 50 modern and contemporary artists' works selected by the exhibition curator: Diana Widmaier-Picasso. Through a variety of mediums, the exhibition explored themes dealing with 'eroticism'-fantasy, voyeurism, fetishism.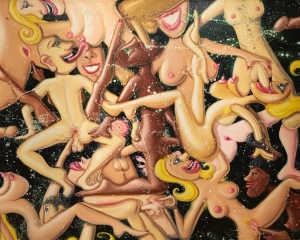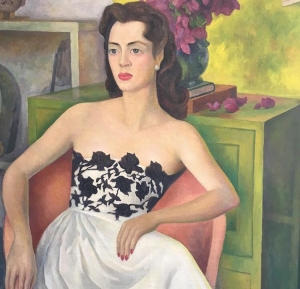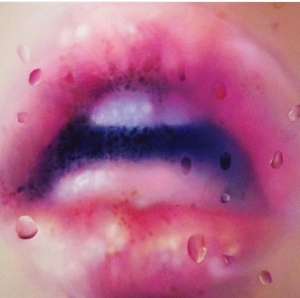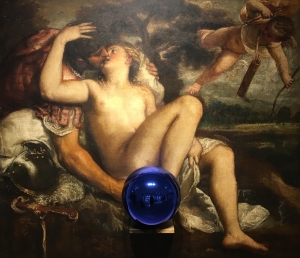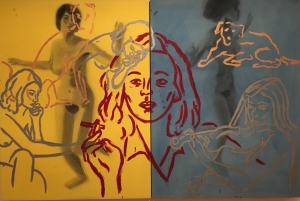 Diana Widmaier-Picasso was the granddaughter of Pablo Picasso and Marie Therese Water, who was a mistress and muse for Picasso's several erotically charged paintings. She was only 17 years old when she first met Picasso (45), who was still with his first wife, the Russian ballet dancer Olga Khokhova.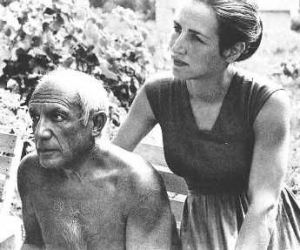 La Reve (1932). Perhaps it's one of the most famous paintings Picasso did with Marie Therese Water as the muse.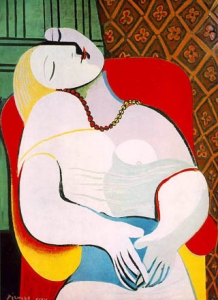 Let's follow Jonny-the Asian version of the pre-weight loss Karl Lagerfeld; specialist at the Asian department of a Canadian auction house mentioned in the previous post (http://picassoandthesinglegirl.com/art-basel-miami-beach/) to check out this exhibition. Before we start, let me give some background information:
Jonny takes his 'Angles' (like Victoria's Angels, there's also Jonny's Angels-a group of girls Jonny selected based on their education and looks to attend parties during Art Basel Week in Miami every year). He kindly named them "Glitzy Bitches". This year, the Glitzy Bitches had to wait because Jonny got a phone call from an important client-he had to cancel on the "Bitches". (See the previous post)
The wife of this important client had organized a three-days luxury art trip for a group of rich housewives and their kids from China, to see Art Basel and other satellite fairs. Amongst them, there was a skinny, arty young man-Sidney, who was the cousin of one of the housewives in the group and an unpublished aspiring writer.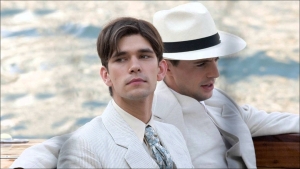 He reminded you of the Sebastian character in the 2008 version of "Brideshead Revisited".
Jonny once told me he firstly got the specialist position at the auction house by his family connections. After a while, through his ability to flirt and through his clients' big pockets and willingness to spend, he got promoted. Such a request from one of his most important clients, he couldn't refuse. So Jonny abandoned his 'Angels' and reluctantly accepted this responsibility of being the tour guide to the rich Chinese housewives' art education trip.
On the day that Jonny took this group to visit the Miami Design District, they caught up the 'Desire' exhibition. Jonny thought it was such a brilliant show, his guests shouldn't miss it.
Starting the tour, Jonny firstly introduced the work by Ed Ruscha at the entrance of the Moore Building, where the show was held. This piece was named 'Desire', the same as the exhibition.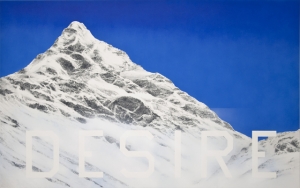 "Even my son could do that!" A housewife who was carrying a Fendi Peekaboo bag said.
"To be honest, I don't see much technical skill there." A younger housewife, wearing a new season Dior dress commented.
"But Ed Ruscha belongs to this group of artists who rose during the pop art movement in the 1960s! You have to see it within the historical context!" Sidney said softly, but he had such a delicate and small voice, Lady Peekaboo and Lady Dior didn't hear.
"Ladies and children, please look up and see that big white sculpture crossing the two sides of this building. What does it look like?" Jonny said to the group.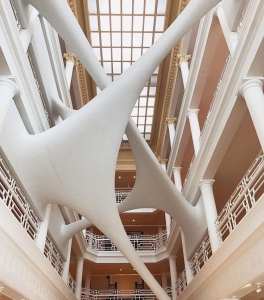 "Bones!" a little boy yelled.
"So sublime", Sidney, standing aside of the fat and chubby Jonny, whispered in his delicate and soft voice. Jonny felt as if a small ghost was blowing the wind in his left ear. He cast a glance at Sidney and inadvertently blushed.
"Actually…what the artist wanted to show was the chewing gum…uh…like when we were pulling the chewing gum…yeah…that kind of imagery…"Jonny suddenly got stuck with finding the right way to describe it.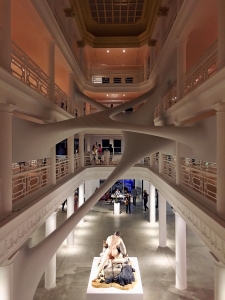 He continued, "this work 'Elastika' is by the world famous architect Zaha Hadid. We all know that she was unfortunately passed away this spring. She devoted her whole life to her work and her art, she'd not been in love!" Jonny got very emotional when touched upon the topic of artists and their works, "Art is her life, her love!" Blood flushed up on his face, "Can you understand this?"
The housewives and children in the tour group shook their head.
"I do!" Sidney said firmly. Ms. Peekaboo and Mrs.Dior heard him this time, they looked at each other and stunned. Jonny glanced at Sidney again, his cheeks blushed with a different shade of red.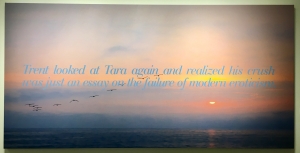 "Actually," continued Jonny, "All the works here are dealt with this theme of 'eroticism', not 'desire'. Picasso's granddaughter Diana, the curator of this show said that she didn't want to have all this exhibition 'eroticism' because the thinking of 'eroticism' itself was far more stimulating and exciting the actual action!".
A 7-year-old boy in the tour group started mimicking Jonny's word "e-ro-ti-ci-sm!", and giggled. His mother immediately cleared her throat and asked, "Excuse me, Mr. Jonny, is there any fundamental differences between 'eroticism' and 'desire'?"
Sidney and Jonny unanimously rolled their eyes. Jonny pretended not to hear, to continue the routine introduction to the exhibition: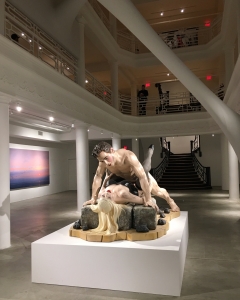 "The creator of this work in the center of the exhibition hall is Jeff Koons, one of the most expensive artists in the world. This graphic sculpture is called 'Dirty-Jeff on Top'. It was part of his 'Made in Heaven' series which he created in 1991. The two people featured are Koons himself and his ex-wife-the Italian politician and porn star Cicciolina!" Jonny realized immediately that the information on the artist appropriating his boudoir behavior with his porn star wife was something utterly inappropriate in front of children.
"What is a porn star?" A young boy in the watermelon taro style haircut blinked a pair of innocent eyes asked his mother. The housewife was embarrassed and didn't know what to say.
"Pop star! Pop star!" Sidney used all his energy to burst these words.
"Yes! Pop star," Jonny said and nodded to Sidney.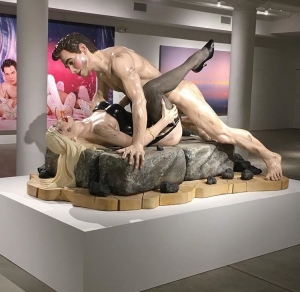 "I'm sorry, the artworks here are really not suitable for children at all!" said the Peekaboo lady.
"Exactly! They are too pornographic!", said Mrs. Dior.
"Cousin, it's so rare to see artworks dealing with this theme by contemporary masters together! You should stay and learn about this art and its background!" Sidney said to Mrs. Dior.
Sidney came across like someone extremely vulnerable and sensitive, who could get destroyed by any opposite opinions. His cousin decided to say nothing. Jonny found out a compromising solution – the ones who thought the exhibition of art works too unsuitable for young and tender hearts could take their kids to shopping next door, the ones who didn't mind and wanted to learn more about art could stay and continue the tour with Jonny.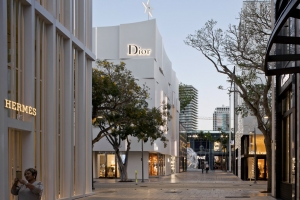 Jonny could finally continue his talks without much concern. "Compared to Ed Ruscha, Alex Israel and others present their own 'desires' in an abstract and literal way, as Deanan Lawson and Francesca Woodman directly and visually represent the naked woman, Francesca Woodman's work is his own nude. "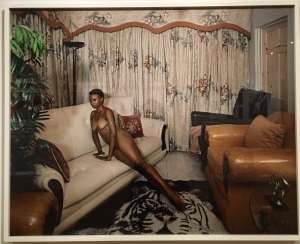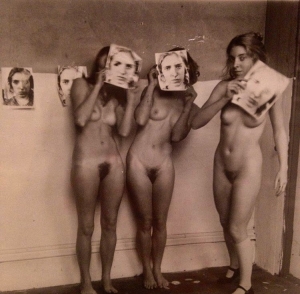 "Guess we could all read the meaning in Juergen Teller's work. And kids wouldn't get it!"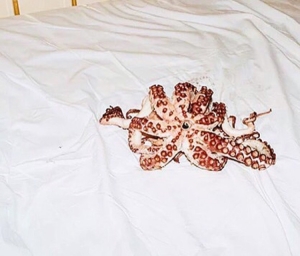 "This wonderful work is called 'Octopussy'" All the housewives smiled.
The young children there seemed very keen on learning English words from Jonny, they repeated what Jonny said. One of the boys began, "Octo…" and the little girl shouted "pussy!"
Sidney could not hold his urge to laugh, all the ladies' faces turned green.
"In addition, we also have pop art style works, Andy Warhol's rare work: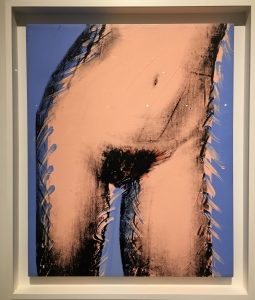 And John Wesley: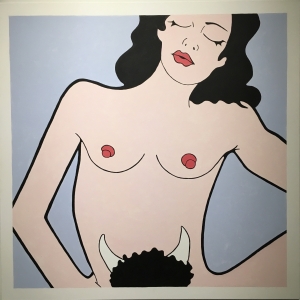 Jonny continued,"In addition, there are artists who did traditional oil paintings: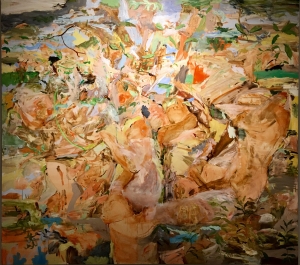 Cecily Brown's work has both abstract and figurative elements. Two days before Christie's Hong Kong's contemporary art auction, her other work was bought by an Asian collector at a high price.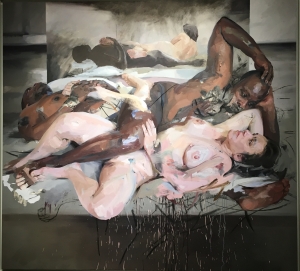 On the second floor, the group encountered naked women's live performance, Urs Fischer's 'live installation'.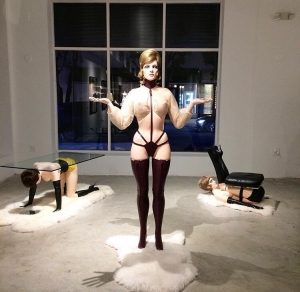 "One of the most important aspects of contemporary art is engaging the viewers. The tension between the viewers and the artwork itself. The meaning of the work does not derive from the work itself but the interaction and engagement of the viewer and the work of art." Jonny explained.
"My God, I should have taken my child to the shop next door. They shouldn't let children see this. My son is only 7!" A housewife said.
"My mom once said, there's nothing wrong with letting boys understand women's bodies and female traits when they are young," Sidney said.
The woman deliberately covered her son's eyes.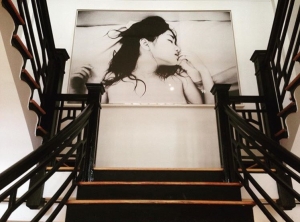 "Also women at orgasm," Sidney said when he saw Araki's photography on the stairs.
Sidney said it in English because he didn't want them to understand but he wished Jonny could hear it.
The group went back to the ground floor to see the only work by Picasso exhibited: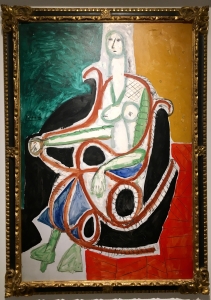 "Woman in a Rocking Chair is the only work Diana selected from her grandpa's works. For Picasso, his life has no differences to his art. Art is life and life is art. There is a woman sitting in a chair, this action is very suggestive! Please observe carefully. You will find the female body in this image is actually composed of a man's sexual organs! The two long breasts on the neck are in fact a giant penis. The painting was composed by bright yellow, green and red, you can see there's an abstract Venus on the chair!"
"Picasso, the abstract!" One of the ladies said to her child!
"My dear! Picasso is a Cubist abstract painter! I went to a secondary school where the teacher said that Picasso only talked about abstract, I want to laugh! I really do not know how has the art history education has progressed over the years back home!" Sidney laughed.
. . .
A few days later, Miami's art week was over. The rich housewives went back to China with their over-one-night matured children and shopping bags from luxury shopping destination Bal Habour. Three days later, Jonny received a complaint email, saying the trip itinerary he created was very inappropriate for children, also the artworks he showed to the group had totally changed their perspective on contemporary art.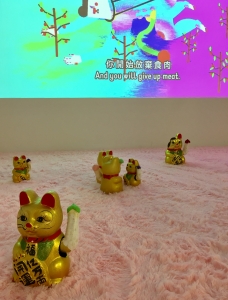 Jonny did not worry about whether his client had gone mad because he managed to find a rare George Condo for his client's client at Art Basel.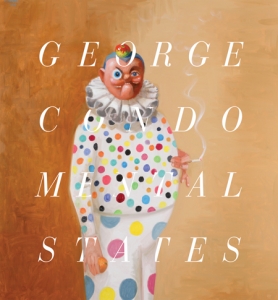 And, he got Sidney.
That night, his sweat drop dripped onto Sidney's slim and delicate face. Sidney's indulgent facial expression was just like the girl in that Araki's photograph that we saw at the Desire exhibition.
-The End-